Hölloch Cave and other fascinating Cave Tours
Hölloch Cave is with its approx. 200 kilometers of length one of the largest cave systems of the world. Discover on our tours and expeditions the immense power of what nearly a million years of underground water activity can do!

more information
CHF 165.00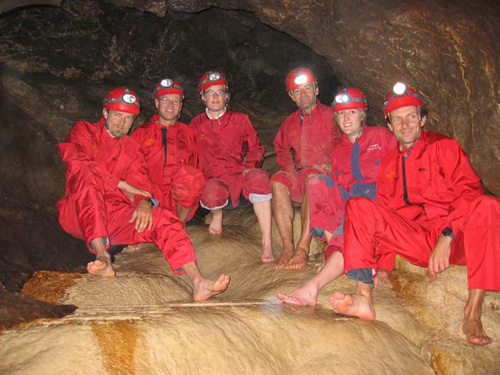 Hölloch Outdoor
The Exciting and Adventurous Company Event in the vastness of Hölloch. Half-Day tour including complete equipment and Cocktail Reception with Candle Light & Cave Music. Momories and emotions that stick...
more information
CHF 115.00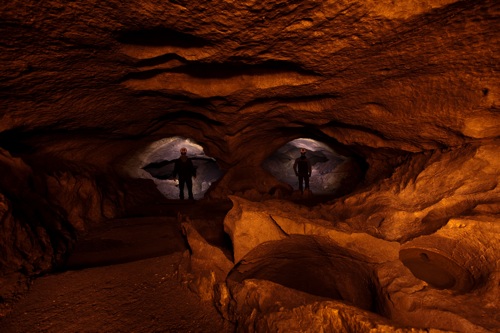 Hölloch Incentive

We know it - not everyone like adventurous and sporty events... During the Hölloch incentive programme you will experience the cave atmoshpere differently. Enjoy calm and quiet moments far away from the hustle and bustle.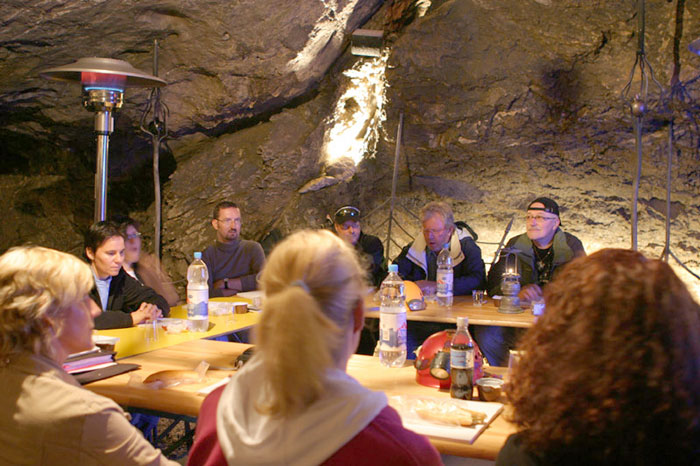 Hölloch Event Location

Are you innovative, always looking for new and creative ways and places in the area of team development, product presentations, press conferences? Why don't you come to the Hölloch Event Location - the source of strength and inspiration?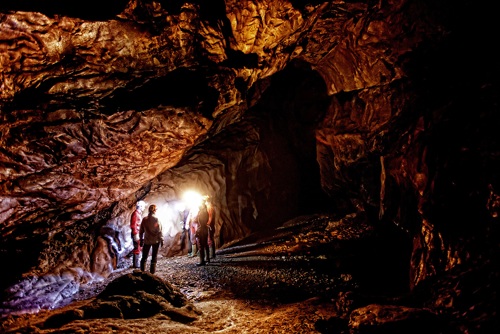 Hölloch Teambuilding

Team building in special cave environments effects every person and shows new points of view. Content is transported faster than with PowerPoint and flipcharts! Tembuilding in the cave might also be your key to success!
more information
CHF 58.00 - CHF 105.00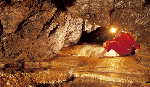 Hölloch Parcours
Exciting, adventurous and informative Expedition following the Hölloch pioneers (approx. 3.5 hours). Also excellent trial lesson for the longer winter Expeditions.
more information
CHF 15.00 - CHF 35.00
Hölloch Cave Cocktail Reception
Cocktail Reception in the Cave with Canle Light & Cave Music. The ideal way to finish off an adventurous tour!
more information
CHF 58.00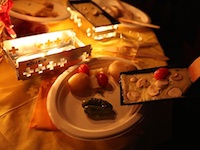 Hölloch Cave Raclette
Enjoy a delicious Cave Raclette in the unique atmosphere of the Hoelloch Event Location to finish your cave tour!
more information
CHF 390.00 - CHF 590.00

Short Tours - Group Rates

Receive a sense of a cave system. Tour in the developed area.
more Information
CHF 10.00 - CHF 25.00

Short Tours - Public Tours

Public tours for families and individuals will take place at specific dates, provided there will be enough participants. Booking required.
more information
CHF 88.00 - CHF 215.00

Day Expeditions
Duration: approximately 7 or 9 hours

Enjoy tranquil, adventurous and fascinating day expeditions.
more information
CHF 130.00 - CHF 235.00

Day or Night Expeditions
Duration: approximately 11 hours

Engage in a challenging day or night expedition.
more information
CHF 160.00 - CHF 275.00
Special Expedition Innominata
Duration: approximately 11 to 13 hours

Our newest tour – for all those who want to see even more of Hoelloc
more information
CHF 195.00 - CHF 435.00

2-Day Bivouac Expedition
Say good bye to your daily routine.

With overnight stay and fondue party in Dombiwak.
more information.
CHF 375.00 - CHF 645.00

3-Day Bivouac Expedition
Immerse yourself in to Mother Earth.
Special adventurous cave expedition geared towards experienced participants.
more information
CHF 185.00

Nidlenloch
With its 8 km in length, Nidlenloch is one of the largest cave systems in the Jura Area. It is under nature conservation and provides excellent possibilities for various tours
more information